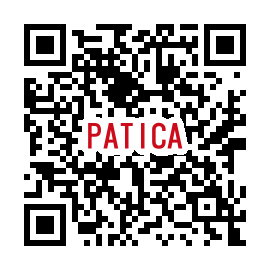 パチカチャンネルURL
https://www.youtube.com/user/paticaman
YOUTUBEでパチカチャンネルを始動しました。
パチカレッスンDVDスタンダード編より抜粋した、パチカレッスン動画を中心に、今後パチカ動画を定期的に配信していきます。
こちらのQRコードからすぐご覧になれます?〜? また、こちらのチャンネルへの登録を是非お願いいたします?
Launched Patica Channel on YOUTUBE.
In the future, we will regularly distribute Patica videos, focusing on Patica lesson videos extracted from the Patica Lesson DVD Standard Edition.
You can see immediately from this QR code ? ~ ?
Also, please subscribe to this channel.
thank you!